Collagen Peptide Overnight Oats
Ok, so what's up with the collagen peptides.
People are adding collagen to their recipes in hopes that they will have smooth glowing skin, Rapunzel-esque hair and their metabolism from high school. Athletes, or people who seriously workout, are also taking collagen to help with joint health and recovery. We fall under the skin/metabolism motivation category. 😉
I have been adding collagen peptides to my morning shake every day for about a month now. I'm not going to say I've noticed huge differences, but my eyebrows are growing in thicker; which is legit a miracle in itself. I also feel like the texture of my skin is beginning to improve. That being said, for me personally adding little extras like collagen to my shake mentally puts me in the mindset that I am starting my day the healthiest way possible, and I should probably try to keep it that way. 🙂
The nice thing about Collagen Peptides is that it's virtually tasteless, so you can add it to anything! We love this Collagen Peptide Overnight Oat recipe for breakfast or a snack.
We had a little fun in the kitchen and wanted to show you guys how easy it is to make these Collagen Peptide Overnight Oats! Hope you enjoy 🙂

COLLAGEN PEPTIDE BENEFITS
Supplies amino acids that are needed to build new collagen
Supports connective tissue health
Boots Metabolism
Restores and enhances your skin's moisture
Improves the elasticity, tone and vibrance of your skin
Strengthens hair and nails
Improves digestion
Great source of protein!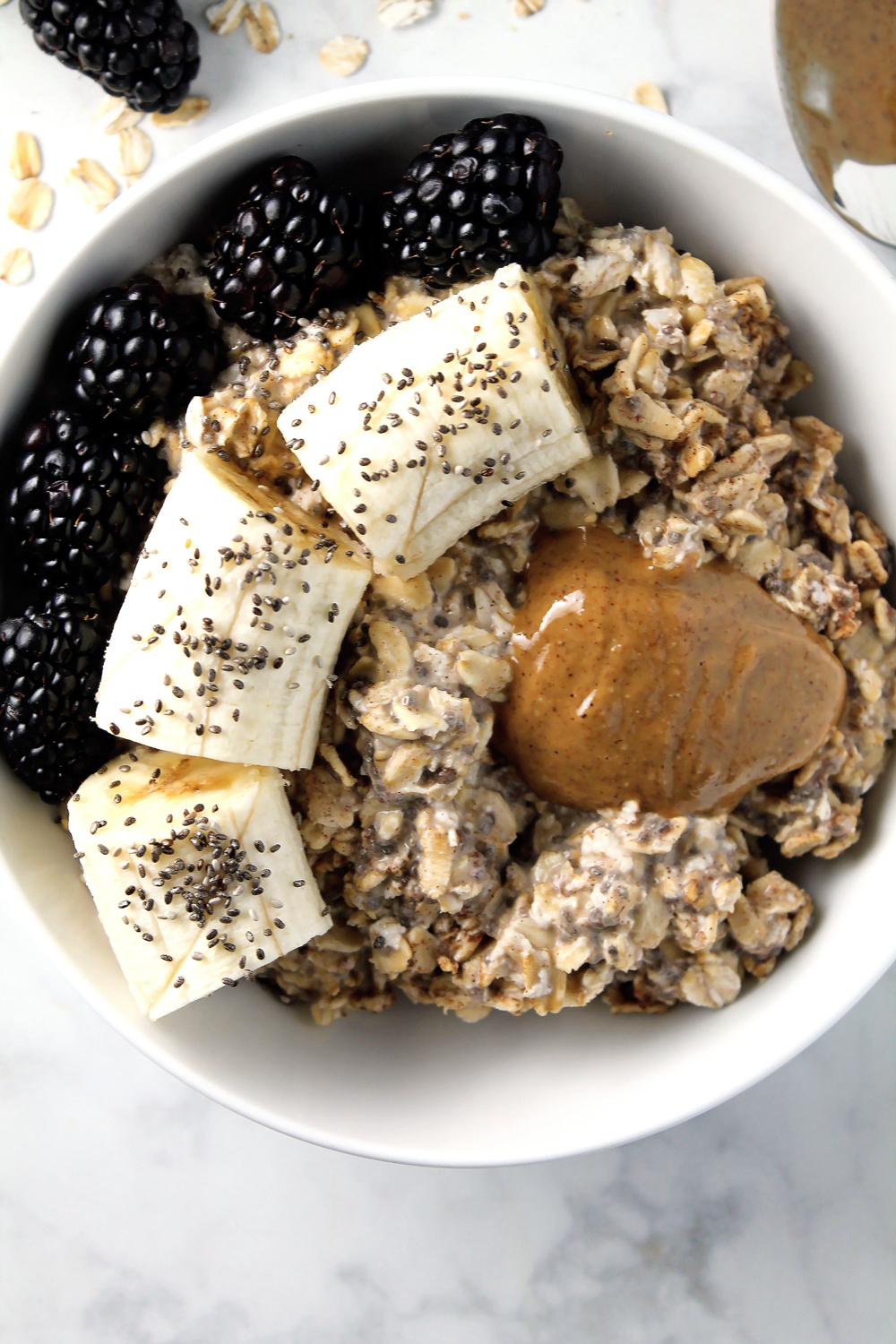 Collagen Peptide Overnight Oats
2017-05-29 19:02:37
Serves 3
Ingredients
2 cups of old fashioned oats
2 1/4 cups of almond milk
2 tablespoons of chia seeds
2 tablespoons of pure maple syrup
1 teaspoon of vanilla extract
Cinnamon to taste
4 scoops of collagen peptides (we use Vital Protein)
Instructions
Add all ingredients to a dish and combine.
Set in the fridge for at least 4 hours or overnight.
Serve with fresh fruit or nuts if desired.
Spinach for Breakfast https://www.spinach4breakfast.com/
All About The Collagen