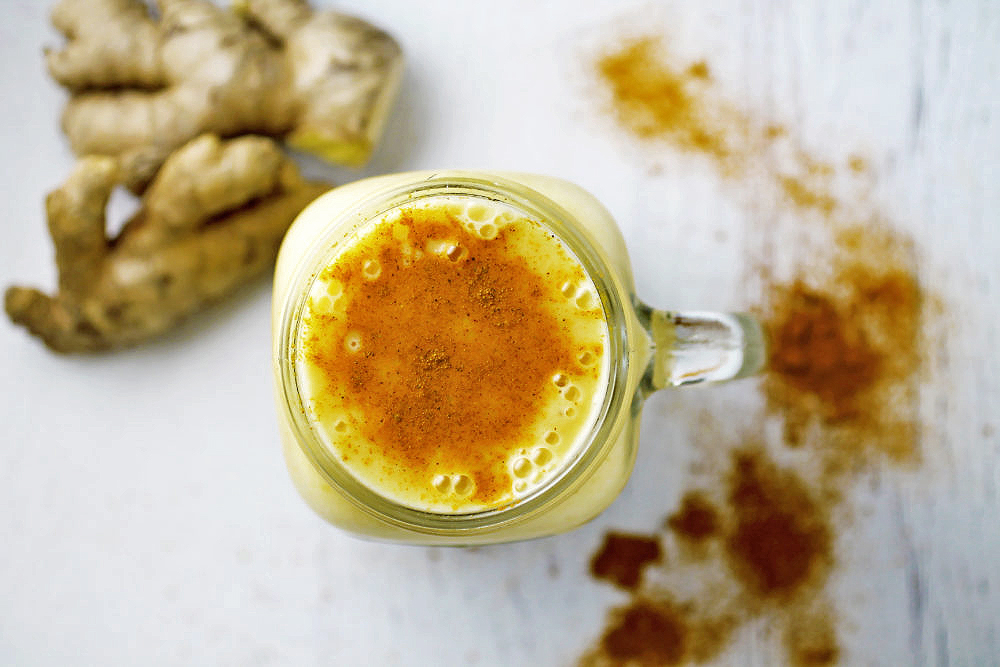 Sometimes our days don't always go as planned.
Like this past Monday for example. I walked into a door at work, went to the ER, and got 4 stitches in my face. Great way to start the week Alyssa.
That night I went to The Squeeze, a juice bar located in my building. The woman who works there is a "Rawist" and believes in naturally healing the body. She took one look at my stitches and poured me a shot of ginger and turmeric. Both have amazing anti-inflammatory and healing benefits! Inflammation is known to be correlated with weight gain, bloating, acne, fogginess and depression. We try to cut out the foods that cause inflammation in most of the recipes on our blog. These include gluten, dairy, soy, refined sugar, and processed ingredients.
Besides fighting inflammation and healing wounds, turmeric also improves digestion, detoxifies the liver, reduces cholesterol, boosts your immune system, and works to break down dietary fat (woo!). So turmeric, you're the shit.
As you could have guessed, this past week I've been living off of this Turmeric and Ginger Smoothie. And you don't need 4 stitches in your face to enjoy it 🙂 It's delicious, and heavenly for your insides. This smoothie is a great way to incorporate turmeric into your diet as a meal replacement or a healthy snack.
Anti-Inflammatory Turmeric & Ginger Smoothie  
2016-11-23 21:16:55
Ingredients
10 oz unsweetened almond milk
1/2 frozen banana
1 large handful of frozen peaches
1 teaspoon of turmeric
1/2 teaspoon of ginger
1 teaspoon of cinnamon
A few dashes of black pepper
1/2 teaspoon of chia seeds
1 teaspoon of raw honey (or more to taste)
Instructions
Add all the ingredients to a blender and blend until smooth.
Notes
According to studies, the black pepper is included to help the body absorb all of the turmeric; otherwise it gets metabolized too fast
Spinach for Breakfast https://www.spinach4breakfast.com/
Shop the Post